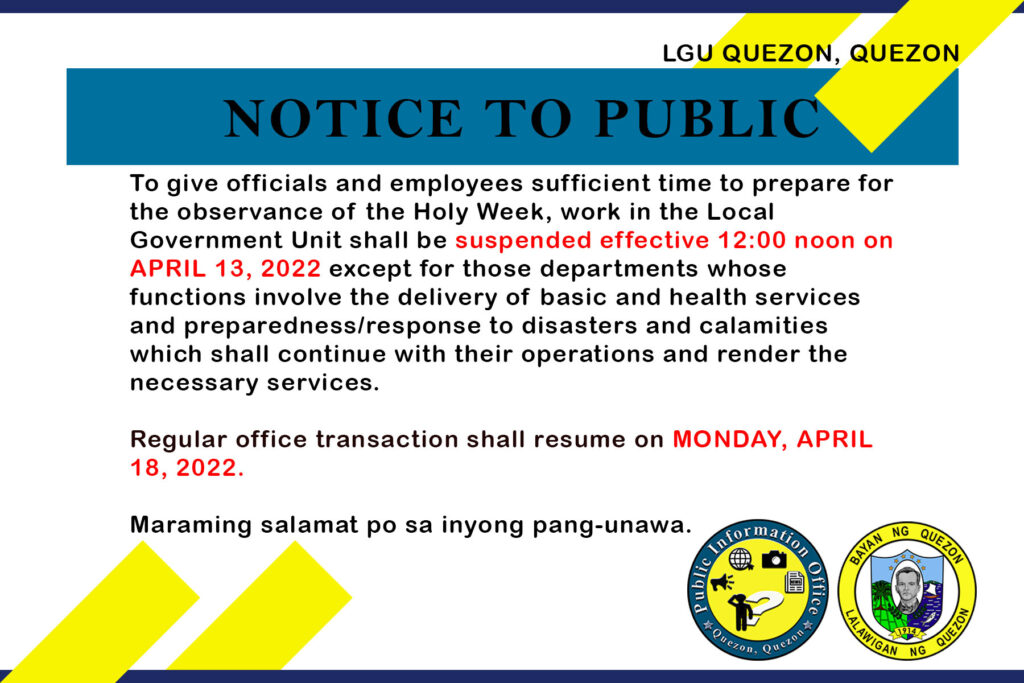 To give officials and employees sufficient time to prepare for the observance of the Holy Week, work in the Local Government Unit shall be suspended effective 12:00 noon on APRIL 13, 2022 except for those departments whose functions involve the delivery of basic and health services and preparedness/response to disasters and calamities which shall continue with their operations and render the necessary services.
Regular office transaction shall resume on MONDAY, APRIL 18, 2022.
Maraming salamat po sa inyong pang-unawa.